A highlight of the 2023 Homecoming Pep Rally and Parade was the presentation of the Homecoming Court followed by the announcement of the Homecoming King and Queen.
Senior Ella Scolaro was crowned as the 2023 Homecoming Queen while senior Luke D'Alise was crowned 2023 Homecoming King. Homecoming Princess Camila Verdugo, presented the newly crowned King and Queen with a bouquet of flowers.  Camila's parents placed the successful bid on this Legacy Event item at the 2022 fundraiser.  
Members of the 2023 Homecoming Court are senior boys Brooks Burns, Cooper Locke, and Rohan Felton and senior girls Reghan Rose, Campbell Carper, and Audrey Smith.
The Homecoming Court is nominated by the senior class and the King and Queen are elected by the high school student body.
A BIG SHOUT OUT to our team of Mum Moms!  Thank you for all of the tireless work and energy you put into making sure each mum or garter was perfect!  And thank you to every volunteer and parent who helped with the parade, pep rally, or events of Homecoming week!  We couldn't do any of this without your help and support!  Mr. Hampton, thank you for stepping up and serving as our M.C. once again, you always know how to electrify the crowd!  It was a fun filled week of dress up days and excitement!
Awesome job to everyone involved!
8:45 am: Preschool, Pre-Kindergarten, and Kindergarten Halloween Parade with help from Eighth Grade Class
9:30 am: Third Grade Field Trip to At'l Do Farms
11:00 am: Preschool/Pre-Kindergarten Halloween Party
NOON DISMISSAL
5:30-8:00 pm: FALL FESTIVAL!! 👻
9:15 am: TAPPS State Cross Country Meet @ Waco
6:00 pm: National Honor Society Trunk or Treat
1:30 pm:  Kindergarten Performance at Sherrick Home
All Saints Eucharist – DRESS UNIFORM
Fourth Grade Bat Cave 🦇
10:00 am: Fifth Grade Orchestra at Lubbock Symphony
8:00 am:  Parent Group Meeting
8:00 am: Veterans Day Assembly
9:30 am: Choir Performances at Silent Wings Museum; Third – Eighth Grades
11:00 am:  Lower School – Bushels of Blessings 🌽
5:30 pm:  Legacy Event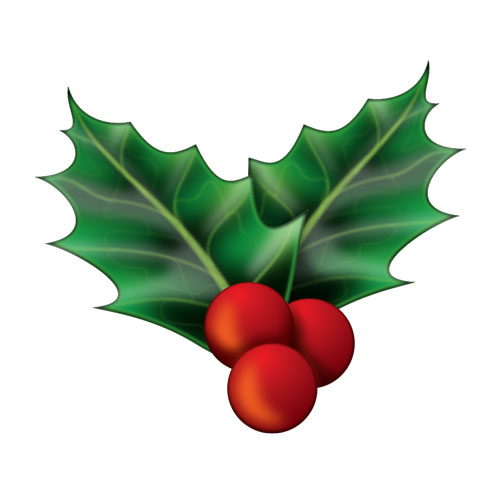 As Halloween approaches, the Middle and High School Student Council would like to take the opportunity to have some fun and raise money for a worthy cause! This year we will be hosting a fundraiser to benefit the American Red Cross.
For a $5 donation, middle and high school students can wear their favorite Halloween costume to school on Tuesday, October 31st. All proceeds from the fundraiser will go directly to the American Red Cross, which provides critical support to individuals affected by natural disasters, like Hurricane Laura and the tornado in Matador, TX.
We encourage all students to participate and show off their costumes as we come together to support a great cause. Those who choose not to wear a costume are also welcome to make a donation to the American Red Cross.
Let's make this Halloween memorable by giving back to our community through this fundraiser. Thank you for your support, and we hope to see everyone in their costumes on October 31st!
**Restrictions apply – Costumes should be school appropriate. Costumes should not be suggestive or political in nature. Middle and High School students should NOT wear costumes that would scare our younger students.
Parent Group News and Updates
Institutional Advancement
THANK YOU GENEROUS VAN DONORS!
Guests at last year's Legacy Event had the opportunity to contribute toward the purchase of two new vans for the school. Through the generosity of the friends listed here, the goal was exceeded and the school has new vans to serve the students with transportation for competitions, field trips, community service, and more. The new vans are already busy but will soon take a break in order to be wrapped in Patriot Pride with the addition of our school logo. A huge thank you to everyone who contributed!
Alayna Abbe
David and Emily Bateman
Robert and Jennifer Brashear
Matt and Krista Bumstead
Ryan and Jennifer Burkett
Jim Burns
Clint and Penny Carpenter
Vincent and Kara D'Alise
Brent and Michelle Fuller
Greg and Cecilia Garrison
Carly Gill
Harvinder and Priya Gill
Arthur and Alex Hernandez
Jaque Higdon
Jesus and Judith Hildago
Andrew and Bonnie Hill
Richard and AnnJulie Johnson
Shawn and Ali Johnson
Greg and Brittany Jones
Kristin Walton Kendrick
Chase and Amy Key
Charles and Paula Key
Emma, Ellie & LuLu Lane
Samuel and Kelly Leach
Brett and Katlyn Longley
Zach and Dayna McCutchin
Zane and Amanda Mead
Dustin and Jessica Miller
Michael and Rebecca Moss
John and Sunni Osborne
David and Ashlee Owens
Janeen Patterson
Justin and Lauren Pinkston
Jim and Carolanne Purtell
Kirk and Stephanie Rogers
Bill and Pat Russell
Chris and Abby Scioli
Derek and Stephanie Smith
Wes and Bethany Tolley
Matthew and Camie Wade
Will and Carolyn Wilkerson
Robert and Candace Wood
Preschool has had fun in the library this past month while learning about Community Helpers!  Mrs. Knipstein reached out to some of her friends in and around Lubbock, asking them to stop by to talk about their profession while reading a related story to the children.  First up was Dr. Blank from Special Service Laboratory, where they make dentures and teeth for dentists.  She had vampire teeth for the children to try out!  Next up was Dr. Laurel Linn Jones, a now retired veterinarian.  She read Biscuit Goes to the Doctor, gave each child a dog or cat pencil, and let them listen to their heart with her stethoscope.  
Thank you to all of our Community Helpers for all you do for Lubbock and the surrounding area as well as educating our Preschoolers!  We appreciate you!
All Saints Theatre brought home not 1, not 2, but 3 Awards of Distinction from the Texas Educational Theatre Association! The Lower School was honored as exemplary, while the Middle School and High School were recognized as outstanding. All Saints was the only private school recognized among the 36 distinguished recipients statewide. Thank you to Mr. Shane Strawbridge Mrs. Angela Haislip for all of their time and energy and to the theatre students who make the program what it is. Kudos to you all!
All Saints High School Theatre One Act Play Troupe placed 3rd in the TAPPS 2A District Contest on Monday, October 16, 2023.  The Patriots performed "Where the Sky Meets the Sea" by Mandy Conner.  It is a Greek Mythology drama which tells the story of five Greek children who find themselves abandoned on an island until an oracle sends them on a mystical quest to seek their release, at the cost of a sacrifice. 
Junior Elizabeth Johnson was named All Star Crew while All Star Cast honors were awarded to senior Olivia Needham, junior Hannah Harvey, and sophomore Emma Lane. 
Honorable Mention All Star Cast members are seniors Brooks Burns and Jeye Johnson, and sophomores Erin Brodbeck, Dylan Caffey, Aiden Griffith, and Lia Liu.
Congratulations to a great group of thespians as well as to Mr. Strawbridge and Mrs. Haislip for all of your hard work.  The performance, props, and story was exceptional in the humble opinion of this admirer.  
On Monday, October 23, 2023, the All Saints Episcopal School Field Band and Drumline competed in the State Championships. Schools from around the state travel to Waco, Texas for the opportunity to perform and receive a rating and critique of their entry.
The drumline received a first division score along with an excellent rating.
"Our drumline this year is a group of hard-working percussionists," says drumline director Rob Lovett. "They meet outside of regular class time and give of their talents and effort to put a wonderful program on the field. I am so very proud of them."
The band received a superior rating and ranked 4th place overall.
"I think the band played better today than they have all year," says Director of Bands Charley Cross. "The students represented themselves and the school at the highest level. I believe that our administration, faculty, staff, and families should be very proud of this group of students. I know I am."
The band is under the direction of Charley Cross and Rob Lovett.
Lower School Art has been working hard studying Día de los Muertos.  Third grade has also been working to perfect their value scales and Fourth Grade has made self portraits inspired by Tim Burton.
Fall feelings bring out all of our PLC Fun!
From goblins and superheroes to patterns one by one!
October dress up days will surely bring a smile!
On Friday, the 27th we will walk our costume mile!
We are counting little pumpkins on a gate!
And learning about leaves changing then falling to their fate!
So playing with a purpose, we will continue to pursue!
And don't be surprised if you spy us, we might greet you with a "BOO!"👻
Pre-Kindergarten recently had a visit from the firemen of Station 14 for our letter of the week and unit on Community Helpers. We got to see the inside of a fire truck, learn fire safety like "stop, drop, and roll", and watch a demonstration of all the equipment firemen use and wear when they are working.
Kindergarten visited At'l Do Farm on Thursday, October 19th. They enjoyed fun activities including the Fairy Tale Trail and hayride.
Earlier this week, the Lubbock Fire Department put on a fire clown variety show presentation for Kindergarten and First Grade students. They talked to the students about fire prevention and safety.
To culminate their study of nonfiction text features, First Grade students made a spider with the legs representing each feature they studied. They were responsible for matching the picture to the word.
As we learn about our community and how to be responsible and helpful citizens, Second Grade has decided to participate in a nationwide service project called SOCK-tober. Socks are some of the most needed but least donated items as we approach the cold winter months. And with over 600,000 homeless neighbors in our nation, we have decided to make it our job to collect as many socks as possible for Lubbock's homeless shelters.
Popcorn Week is a tradition in Third Grade going back many years. During the week, students learn the history of popcorn, write stories about being a popcorn kernel, do math using popcorn, learn all kinds of facts about popcorn and finish up with a trip to the At'l Do Farms corn maze to celebrate National Popcorn Month.
Third Grade also started their study on volcanoes. This included research about the different types of volcanoes and how they function. Each team of scientists made presentations to parents and special guests as they set their volcanoes to erupt.
Fourth Grade travelled to Carlsbad Caverns last week and had a day that was filled with stalagmites, stalactites, bats and caves. Now that their trip is complete, stay tuned to see what they create here on campus!
Eighth Grade Mo Ranch Trip
The Mo Ranch trip is a hallmark of the final year of middle school for our 8th graders.  Mo Ranch is nestled in the Hill Country just off the Guadalupe River.  It's picturesque beauty offers many fun recreational activities for our students to participate in.  Whether kayaking the river or jumping from the Mo Pole, students who attend have the opportunity to come together for team building exercises, connection through faith and prayer, and fun!  It's a great time to rest and reflect upon their time together throughout the years.  
During the month of September, fourteen middle school and lower school students participated in the Virtual Challenge Meet competition. VCM, very similar to PSIA, is competition that allows students to compete against other students throughout the state of Texas in various academic events. Unlike PSIA, however, VCM requires no travel or cost for the student. Competition is held at school under the guidance of All Saints teachers.
Here is the list of students who competed and the results of those who finished in the top ten in State or in their grade level:
Fourth Grade
Amreen Dhaliwal Mathematics (4-8) 3rd in Grade 4
Science (4-8) 1st in Grade 4
Neena Thomas Mathematics (4-8) 3rd in Grade 4
Number Sense (4-6)
Science (4-8) 2nd in Grade 4
Fifth Grade
Emery Epps Maps, Graphs, & Charts (5-6) 7th in District 2A
Mathematics (4-8) 3rd in Grade 5
Noemi Galvan Number Sense (4-6)
Hudson James Calculator (4-8) 3rd in Grade 5
Dictionary Skills (5-6)
Mathematics (4-8) 4th in Grade 5
Number Sense (4-6) 5th in District 2A
Jax James Maps, Graphs, & Charts (5-6) 6th in District 2A
SJ Kirkpatrick Calculator (4-8) 2nd in Grade 5
Mathematics (4-8) 2nd in Grade 5
Number Sense (4-6)
Science (4-8) 1st in Grade 5
Luke Moss Calculator (4-8) 1st in Grade 5
Mathematics (4-8) 1st in Grade 5
Number Sense (4-6) 3rd in District 2A
Danylo Nesterenko Maps, Graphs, & Charts (5-6)
Bentley Nunez Maps, Graphs, & Charts (5-6)
Mathematics (4-8) 5th in Grade 5
Seventh Grade
Aanyaa Mehra Listening Skills (7-8)
Maps, Graphs, & Charts (7-8)
Derin Ottolenghi Number Sense (7-8)
Eighth Grade
Nanaki Dhaliwal Mathematics (4-8) 6th Overall, 5th in Grade 8
Number Sense (7-8) 6th Overall, 8th in Grade 8
Science (4-8)
Gurvir Gill Mathematics (4-8) 2nd Overall, 1st in District 2A
Number Sense (7-8) 2nd Overall, 1st in District 2A
Science (4-8) 2nd Overall, 1st in District 2A
Additionally, our students placed as follows in the team categories:
Maps, Graphs, & Charts (5-6) placed 7th Overall and 2nd in District 2A (Jax James, Emery Epps, and Danylo Nesterenko)
Mathematics (4-8) placed 2nd Overall and 1st in District 2A (Gurvir Gill, Nanaki Dhaliwal, and Luke Moss)
Science (4-8) placed 5th Overall and 2nd in District 2A (Gurvir Glll, Nanaki Dhaliwal, and Amreen Dhaliwal)
Number Sense (4-6) placed 3rd in District 2A (Luke Moss, Hudson James, SJ Kirkpatrick)
Number Sense (7-8) placed 3rd Overall and 2nd in District 2A (Gurvir Gill, Nanaki Dhaliwal, and Derin Ottolenghi)
Calculator (4-8) placed 10th in District 2A (Luke Moss, SJ Kirkpatrick, and Hudson James)
Students have now completed the VCM meet for September. Please contact me if you are interested in competing in October.
VCM events are open to all students in grades 4-8 whether or not they competed in September. Contact Dr. Davis at gdavis@allsaintsschool.org for more information.
Middle School Coaches Corner
Cross Country
September was a great month of competition for our runners in middle school. We competed at two meets, one in Dawson and one in Sundown. And in October, the team competed in the WTCAA Cross Country Meet at LCU.
Below you will find the meet results with many of our runners clocking personal best times.
Dawson Meet: September 23rd
Girls results: 2nd place
Top 6 runners:
Londyn Burkholder: 14.16.12
Aaryn Jae Ross: 14:23.13
Rebecca Richmond: 14:32.85
Grace Richmond: 14:48.24
Addison Martin: 15:14.52
Kenedee Valdez: 15:44.16
Boys results: 1st place
Top 6 runners:
Raphael Codding: 12:20.49
West Osborne: 13:25.59
Gurvir Gill: 13:33.99
Gavin McCarty: 14:38.74
Jaden Fuller: 15:08.24
Max Clark: 15:53.63
Sundown Meet Results: September 30th
Girls results: 7th place
Top 5 runners
Londyn Burkholder: 15:48.83
Aaryn Jae Ross: 15:58.60
Berklie Wade: 16:52.32
Rebecca Richmond: 16:57.40
Kenedee Valdez: 17:40.20
Boys results: 8th place
Top 5 runners
Raphael Codding: 14:06.99
Gurvir Gill: 15:02.81
West Osborne: 15:16.66
Jaden Fuller: 15:24.77
Braxton Cave:17:45.28
WTCAA Middle School Cross Country Meet Results: October 19, 2023
Girls team: 1st place
Runners:
Londyn Burkholder
Aaryn Jae Ross
Rebecca Richmond
Addison Martin
Grace Richmond
Berklie Wade
Kendee Valdez
Ziva Rigsby
Boys Team: 2nd place
Runners:
Raphael Codding:
Gurvir Gill:
West Osborne
Jaden Fuller:
Gavin McCarty:
William Henthorn:
Braxton Cave:
Max Clark:
Charlie Simons
Jaden Imeire
National Honor Society Induction Ceremony
Seventeen juniors will become new members of the school's Sherry Fewin Chapter of the National Honor Society (NHS) in its ninth formal induction at 6 p.m. tonight (October 25) in the school's Kirby Commons. Members are considered school leaders for their scholastic and leadership merits.
Juniors Grayson Clark, Calista Conklin, Addyson Dalley, Noah Garcia, Hannah Harvey, Elizabeth Johnson, Cason Kerby, Tony Lacombe, Brady Lowe, Hunter Reasoner, Rylee Rose, Luke Rushing, Ashlyn Simek, Maya Vermillion, Emily White, Reese Wolfe, and Nola Woods will be accepted into membership after reciting the National Honor Society Pledge led by Head of School Robert Brashear.
The Induction Ceremony will be presented by the NHS Officers: seniors Jeye Johnson (president), Rohan Felton (vice-president), Ella Scolaro (secretary), Matthew Zhang (treasurer), and Brynlee Dalley (historian).
Senior members are Calvin Carpenter, Campbell Carper, Trenton Collins, Luke D'Alise, Brynlee Dalley, Sofia Dominguez, Joshua Eckert, Rohan Felton, Jacque Hunter, Jeye Johnson, Cooper Locke, Caden Mead, Olivia Needham, Harry Roberts, Reghan Rose, Ella Scolaro, Jameson Seal, Audrey Smith, Emeri Tran, and Arch Underwood. Mrs. Kelly Beasley is the adviser.
The Sherry Fewin Chapter originated in 2014 with the first group of eligible juniors. NHS was founded in 1921 by the National Association of Secondary School Principals (NASSP). Today, more than one million students participate throughout the United States and around the world with a commitment to scholarship, service, leadership, and character.
All Saints continues to uphold the standards by serving their community with a variety of service activities and fundraising efforts in addition to requiring its members maintain academic and character standards. Members participate in the school's organizations, activities, and leadership roles. In addition, NHS hosts several events each year. They will host a community Trunk or Treat on October 30 as well as a spring fundraiser and service project.
Membership is extended to All Saints junior and senior students that maintain a minimum 4.25 GPA and receive faculty approval. In addition, members must uphold the organization's standards for character, scholarship, leadership, and service.
2023 Texas Tech Math Bowl
Four All Saints students participated in the 2023 Texas Tech Math Bowl competition on Saturday, October 21, 2023 on the Texas Tech campus. The participants were Josh Eckert, Luke Rushing, Alex Xu, and Jacob Moss.
The competition consisted of rounds with 5 calculators, 5 mathematics, and 5 number sense questions in each round. All Saints won the first round by 5 points, was defeated in rounds 2 and 3 by only 1 and 2 points, but made the semifinals in 4th place. The semifinal match paired All Saints with the previous year's defending small school champion, Kress Black. All Saints was down 4 to 2 in that round, but came back to win the round in a triple tiebreaker putting them into the finals with the O'Donnell Eagles. The finals round was back and forth, but, in the end, O'Donnell won the small school championship and All Saints finished second.
It was a fun day of competition and we are very proud of the efforts given by Josh, Luke, Alex, and Jacob. Congratulations on a job well done!
All Saints High School Robotics students are exploring a variety of technical skills that can be applied to robotics, as well as careers in the technical, manufacturing, and CNC/electronics controls fields. Dr. Clint Carpenter says, "These hands-on tasks enhance their understanding of technical concepts in required courses such as physics, calculus, and other STEM learning at ASES." Students in the course are learning basic welding, industrial tool operation, 3-D printing, design measurements and pattern markups, logic circuit wiring, and programming. Additionally, the design process, project supervision and oversight, budgeting, and quality control are integrated into the course as students rotate through each station as collaborative work groups.
High School Coaches Corner
Golf
All Saints Varsity Boys Golf team won the TAPPS State Fall Match Play Golf Championship on October 2-3 at the Squaw Valley Golf Course in Glen Rose.
All Saints defeated Bryan's Allen Academy to win the showcase title. All Saints top finishers are seniors Luke D'Alise, Rohan Felton, Jacque Hunter, Kaden Jimenez, and Harry Roberts. D'Alise shot a hole-in-one on the 14th Green.
Team members are seniors Luke D'Alise, Rohan Felton, Jacque Hunter, Kaden Jimenez, Cooper Locke and Harry Roberts; junior Noah Garcia; and sophomores Willem Duemer and Kingston Jimenez.
Golf finished third place in the Seminole tournament this past weekend, October 20-21. Luke D'Alise finished in second place. Emeri Tran finished in third place as a medalist.
The team is coached by David Chapman.
High School Cross Country
The High School Cross Country team competed in two meets last month, The Dawson Invitational and then later concluded regular season competition at the Sundown Oil Patch Invitational.  Our next meet will be the TAPPS state meet in Waco on October 30th, we run at 9:15 am.
Below are the results of the two meets:
Dawson XC meet
1st Place overall
3rd place: Tony Lacombe 17:34.27
7th place: Luke Rushing 17:51.60
11th place: Sonne Galvan 18:54.38
13th place: Brady Lowe 19:43. 82
14th place: Grayson Clark 19:52.64
16th place: Nate Bumstead 20:12.69
19th place: Andreas Sizer 20:46. 02
Sundown XC meet
9th place overall
30th place: Tony Lacombe 20:36.98
40th place: Sonne Galvan 21:07.07
59th Place: Brady Lowe 22:17.18
61st Place: Andreas Sizer 22:34.52
68th place: Grayson Clark 23:05.98